BLACK NATIVITY by Langston Hughes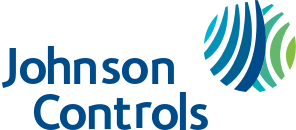 We're creating new theatre experiences for our young friends to discover Black history, literature, STEM, and social-emotional and character education lessons. This is how we challenge, educate and delight young adult theatre audiences. Arts integration differs from traditional education by its inclusion of both the arts discipline and a traditional subject as part of learning. The goal of arts integration is to increase knowledge of a general subject area while concurrently fostering a greater understanding and appreciation of the fine and performing arts.
BLACK NATIVITY YOUTH THEATRE IS MADE POSSIBLE BY INSPIRING OUR YOUTH SPONSOR, JOHNSON CONTROLS
Each year, over 1,000 City elementary and middle school youth attend student matinee performance of BLACK NATIVITY by Langston Hughes. Celebrating the renowned song play by the African American playwright and author, Langston Hughes' BLACK NATIVITY is produced by Black Arts MKE featuring a MKE-based, all-Black cast. The production's cultural and community relevance is only part of this unique, artistically excellent and inspirational experience.