Careers
Black Arts MKE is more than just a nonprofit. We are a committed employer and community member. This wouldn't be possible without the hard work, commitment and expertise of our board, leadership, artists, and volunteers, who are absolutely vital to our organization's success.
We strive to offer challenges for our team in their daily work as well as opportunities to enjoy relationships with friends and coworkers through special experiences.
Having a reasonable work-life balance demonstrates a commitment to our employees as people as well as professionals.
Welcome New Team Member(s)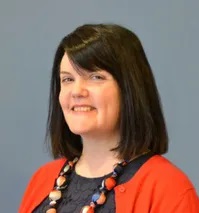 Rebecca L. Owen
Rebecca is the Chief Development Officer for Black Arts MKE responsible for strategic fundraising and development. She brings a wealth of experience in all aspects of philanthropy. Rebecca will advance Black Arts MKE's mission to mentor youth of color in underrepresented nonprofit management career fields including the dynamic and rewarding fundraising/development sector.
Rebecca has served as the Development Director for Milwaukee Youth Symphony Orchestra, Deputy Director, Development at the John Michael Kohler Arts Center and Vice President of Development for the Fort Worth Symphony Orchestra. She served as a member of the Board of the Sheboygan Symphony Orchestra and Bookwork Gardens and belongs to the Association of Fundraising Professionals, FUEL Milwaukee and REV Collective. Rebecca has a Masters of Art in Museum Studies and a Bachelor of Arts in History.
In her spare time, Rebecca loves to spend time with family and friends (especially her two dogs!), traveling, reading, writing, playing music, photography and volunteering.
Casting Calls
Below find all the casting calls and roles posted on this site by casting directors/producers that are currently accepting submissions from the area actors/young performers/talent.
CASTING FOR YOUNG PERFORMER AGES 7 - 13: A Christmas Carol
This is a fantastic opportunity for a young artist to observe, learn and grow in their craft as you will work alongside professional actors from around the country. Rehearsals are after school Tuesday through Friday and all day Saturday and Sunday. School will be missed during week of Thanksgiving. Other important dates:
A Christmas Carol
First Rehearsal: 11/2/21 | Tech: 11/23/21 | Opening: 12/3/21 | Extra show: (Matinees) 12/2, 12/9, 12/16 | Closing: 12/24/21
Contact: Jonathan Hetler - jhetlerj@milwaukeerep.com