Bronzeville Arts Ensemble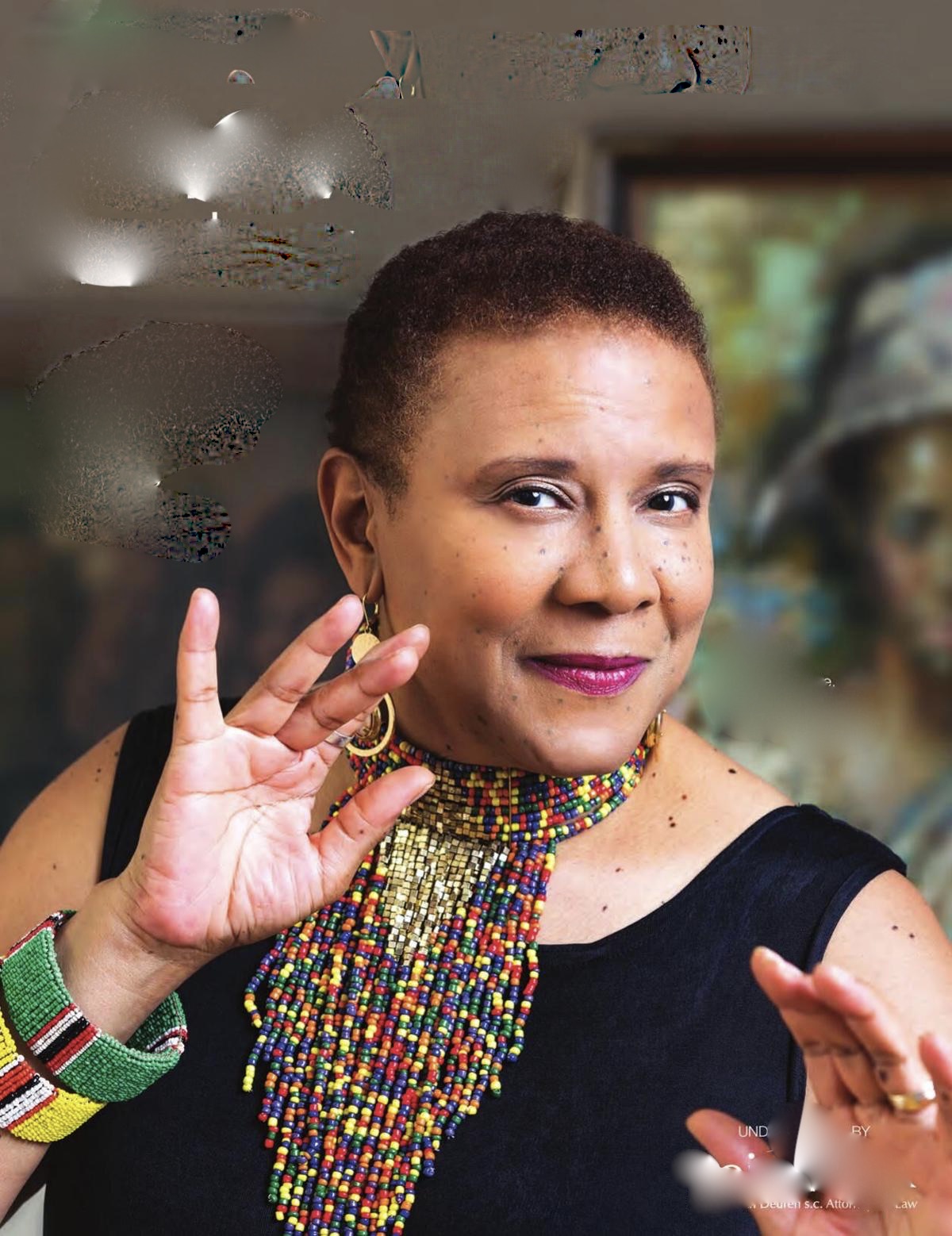 Sheri Williams Pannell
Co-Founder & Producing Artistic Director
Founded in 2013, Bronzeville Arts Ensemble (BAE) is a professional theatre company in residence at Black Arts MKE in the Marcus Performing Arts Center. We are committed to the expansion and cultivation of Milwaukee's African American theater community. BAE illuminates the Black experience in America by developing and creating theater while also providing artistic and educational programming opportunities, collaborating with the local and national community, and inspiring healing through positive social change.
Bronzeville Arts Ensemble Gallery
Lights! Camera! Soul!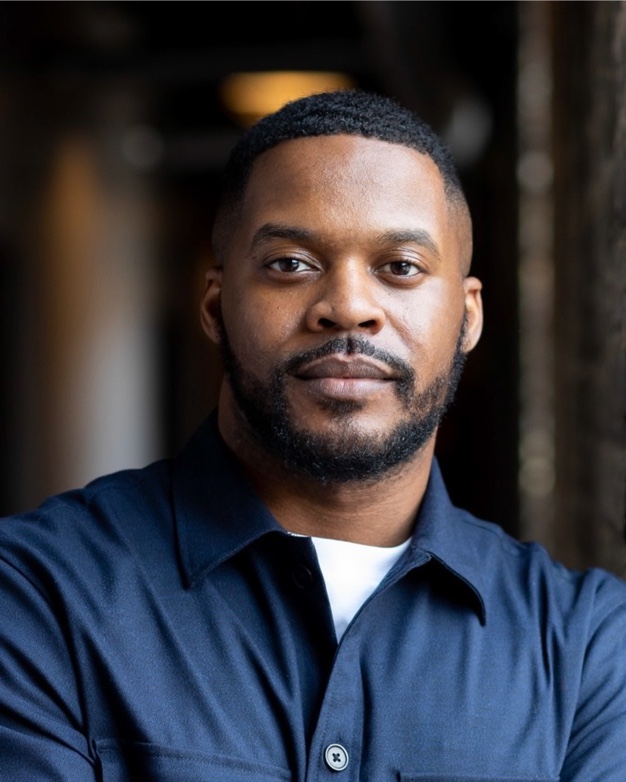 Dimonte Henning
Producing Artistic Director
Lights! Camera! Soul!
Lights! Camera! Soul! mission aims to illuminate the Black experience by developing emerging theater-artists and curating events that promote Black artistry. Our vision is to to provide an institution where marginalized communities can curate, develop, and perform artistic matter.
Lights! Camera! Soul! operates from a series of core values. Accessibility. Providing theater-arts programming for marginalized communities. Story. Nurturing and promoting the stories of Black artists. Positivity. Providing an experience where communities greatly benefit from the economic and cultural impact of the arts. Collaboration. Fostering a safe and creative environment where one can express their artistry.
We imagine an institution where artists can be nurtured and given the opportunity to promote their artistry. We imagine a future where Black artists won't have to uproot themselves and move to another city because there is a lack of opportunity for them here. We imagine an organization that fights every day for the voices of Black artists, Black arts leaders, and Black designers.
MKE Black Theatre Festival
Black Arts MKE is proud to again present MKE Black Theatre Festival '23, returning to venues across the city from August 9-27. The three-week-long celebration of Black arts and culture features ticketed and free events including full-productions, staged reading plays, masterclasses, artist panels & more!
The Black Seed Investment: A National Platform

"Black Arts MKE has served as Milwaukee's premiere arts and culture organization dedicated to increasing the availability and quality of African American arts for our community. As our community addresses the converging pandemics of COVID-19 and ongoing racial injustices, this prestigious award enables us to build upon our multidisciplinary arts platform to inspire pride, empower, and provide opportunities for MKE-based professional and emerging artists of color," says Black Arts MKE Board Chair Cory Nettles. "We are proud to partner with The Black Seed to share more of our stories on a national level and put a spotlight on many of our local Black theater organizations including in-residence group Bronzeville Arts Ensemble, MPower Theater and Lights! Camera! Soul!"
Black Arts MKE has been awarded a generous grant from The Black Seed, a national strategic initiative focused on creating impact and "thrivability" for Black theater institutions. Awarding close to 100 one- or two-year grants up to $150,000, this is the first iteration in a long-term strategy for The Black Seed.
The Black Seed is a first-ever national strategic plan to create impact and thrivability for Black theater institutions, unprecedentedly conceptualized and led by the Black theater field. The Black Seed is a force for systemic change in the arts and culture world: a national Think Tank of Black theater institutional leaders; a fund seeded by a collective of funders; National Leadership Circle for major donors to invest in Black theater institutions across the nation; The Black Seed Cohort comprised of national networks and coalitions; and a national marketing campaign to tell the story of Black theater in America.
Support Equity for Black Theater Institutions
According to the Actor's Equity 2020 Diversity and Inclusion Report, only 10.37 percent of acting contracts nationwide went to African Americans, and according to a Dramatist's Guild study, undertaken with the Lillys in 2018 under the name the count, only 15 percent of plays produced in the U.S. are writers of color, despite people of color making up to 40 percent of the population.
The arts and cultural offerings in our region must represent the diversity of our community. It is Black Arts MKE's goal to prevent this trend from continuing and to provide a more sustainable, vibrant African American arts scene in our community.
Your Support Makes a Difference
Artists are both at the forefront of change and critical to the preservation of culture. Often their work involves envisioning new ways of being in the world. As our community addresses the converging pandemics of COVID-19 and ongoing racial injustices, artists will be crucial in articulating a path forward. Black Theater Institutions shape our national narrative and public discourse. Yet, inequities persist:
Foundations give $4 Billion Dollars to arts organizations, but only 4% goes to arts organizations that serve communities of color.
The median budget size of the 20 largest arts organizations of color surveyed by the DeVos Institute is 90% smaller than their mainstream counterparts, and more than half of these organizations were operating in 2013 with budget deficits.
Black theater is at a critical moment. Of Black Theatres founded out of the Civil Rights/Black arts movements, 87 didn't exist by the mid-90s.
*From the Black Seed research
"Black Arts MKE is the foundation for Black theaters to be nurtured and supported for the advancement of Black theater in Milwaukee. A partnership with Black Arts MKE means that we will be providing cultural and economic growth for marginalized communities. A partnership with Black Arts MKE means we will be providing a livable wage for artists to curate artistic matter. A partnership means we will have the fiscal confidence to present a fully recognized theatrical performance that doesn't compromise on production value and on our mission. A partnership with Black Arts MKE means we will competitively and directly influence the culture around artistry in the City of Milwaukee." – Dimonte Henning, Producing Artistic Director, Lights! Camera! Soul!"