"I just want to commend you and those that worked with the youth in Black Arts MKE's Performing Arts Academy. The work you all did was phenomenal." "This (Camp) is AWESOME and so needed in our community." -Parent Comments
2022 I AM. YOUTH PERFORMING ARTS CAMP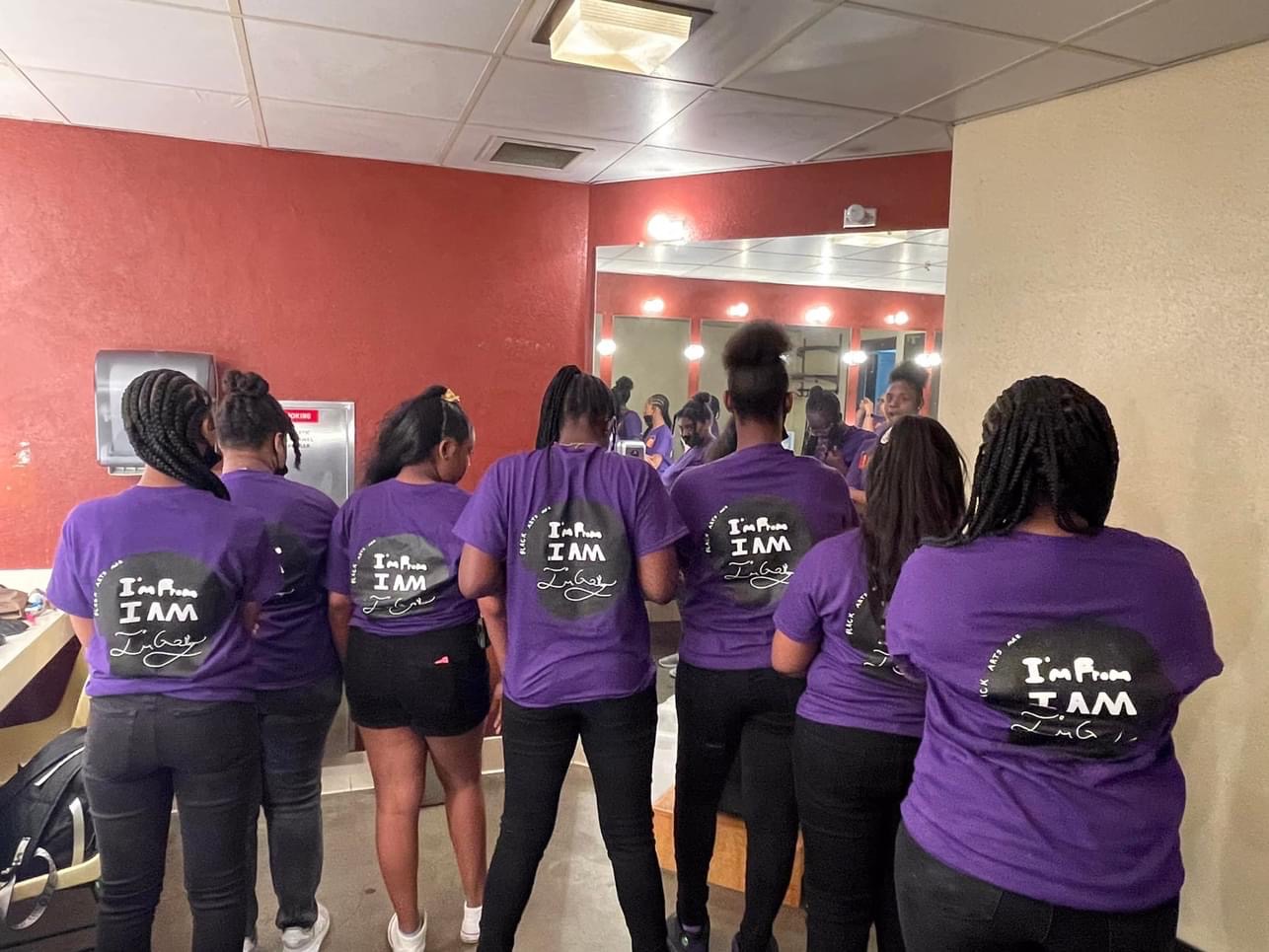 Performing Arts Camp Program Goals:
Youth ages 12 to 18 will be challenged to work alongside professional performing artists to create a musical theater performance. Youth will be challenged to accomplish specific activities (write a script, learn dramatic process via theater games, create songs/instruments for musical theater, learn to create choreography, and design/create for scenic (sets/props) and their own costumes that complement the story.)
Provide unique venue for personal growth, allowing youth to become independent and self-confident, while socializing and making new friends, and learning new skills.
Provide a community away from home and school where youth learn to work with each other and professional adult mentors, build relationships and manage conflict.
Provide youth development work experience by hiring up to four (4) youth arts interns, ages 16 to 18 to work alongside the professional artists and as mentors to the young campers.
Invite the community, family and friends to culminating performances including a performance at Black Arts Fest MKE Children's Stage on the Summerfest grounds.
2020 #BLACKNIFICENTARTCREATESLIFE YOUTH PERFORMING ARTS CAMP
2019 INAUGURAL YOUTH PERFORMING ARTS CAMP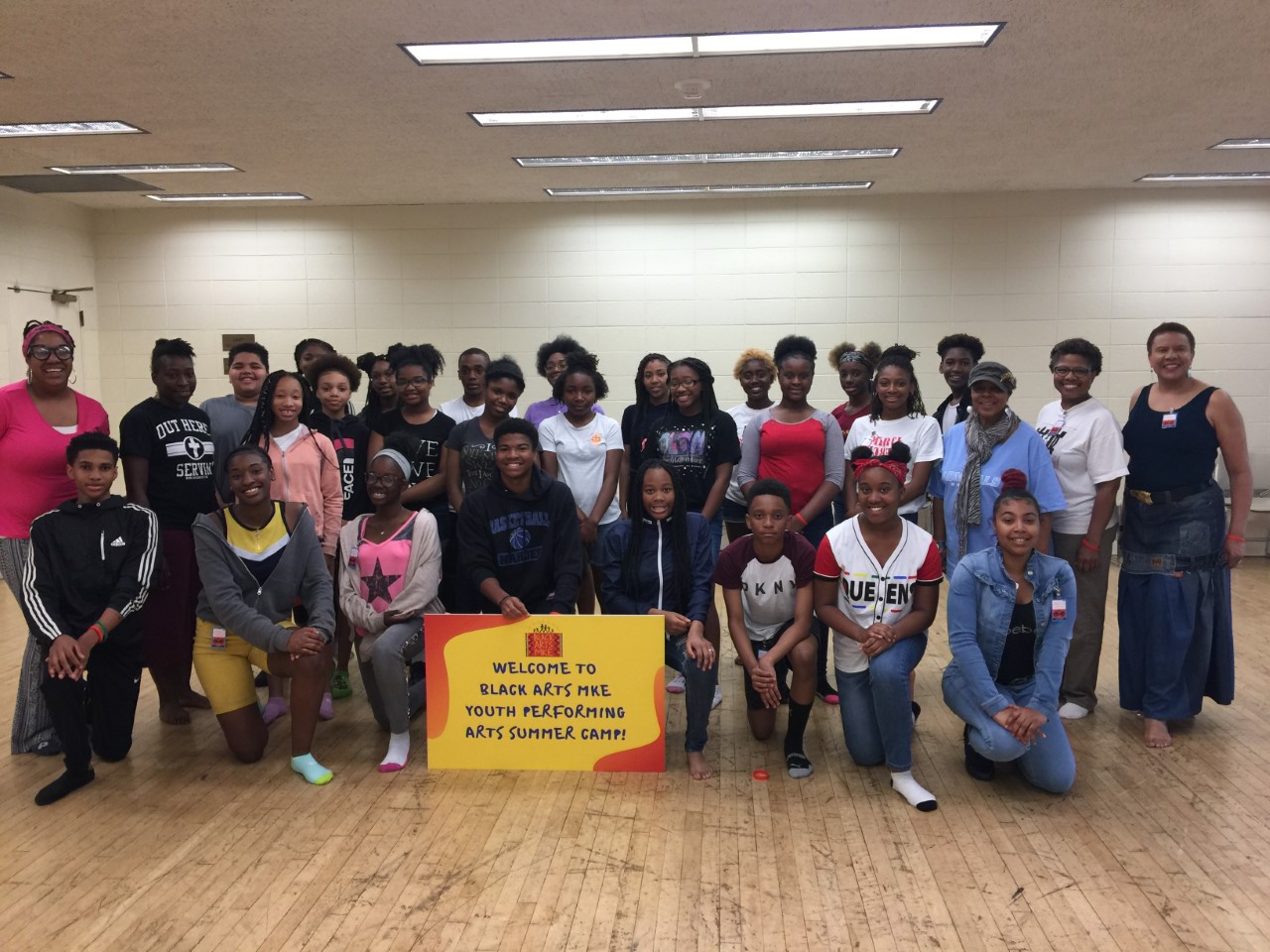 Ananse Ntontan: The Spider's Web (performance), Performing Arts Camp Class of 2019
Youth Performing Arts Summer Camp is designed to provide a fun, safe, and creative outlet for youth ages 12 to 18 for four weeks in July, Monday through Friday, 9:00am to 4:00pm at our rehearsal space and office within the Marcus Center.
Though modified according to CDC guidelines in 2020 & 2021, our Camp team rallied during the pandemic. Black Arts MKE Youth Arts Camp instructors focused on youth authentic voice expressed through the performing arts. They guided youth to spark creative self-discovery through storytelling. Camp highlighted youth as the center of their own narratives, music and movement, emphasized that their stories matter, and celebrated their unique voices.