PRESENTED BY BLACK ARTS MKE
Hip Hop DNA
October 1, 2022
Wilson Theater at Vogel Hall, Marcus Center
OVERVIEW
GENEROUSLY SUPPORTED BY THE ASSOCIATION FOR PERFORMING ARTS PROFESSIONALS (APAP)
APAP ArtsForward is a new program to support the performing arts field's safe, vibrant, and equitable reopening and recovery. Funded by The Andrew W. Mellon Foundation, the APAP ArtsForward program awarded 47 grants totaling $2.065 million to APAP presenting organizations working in partnership with an artist or ensemble.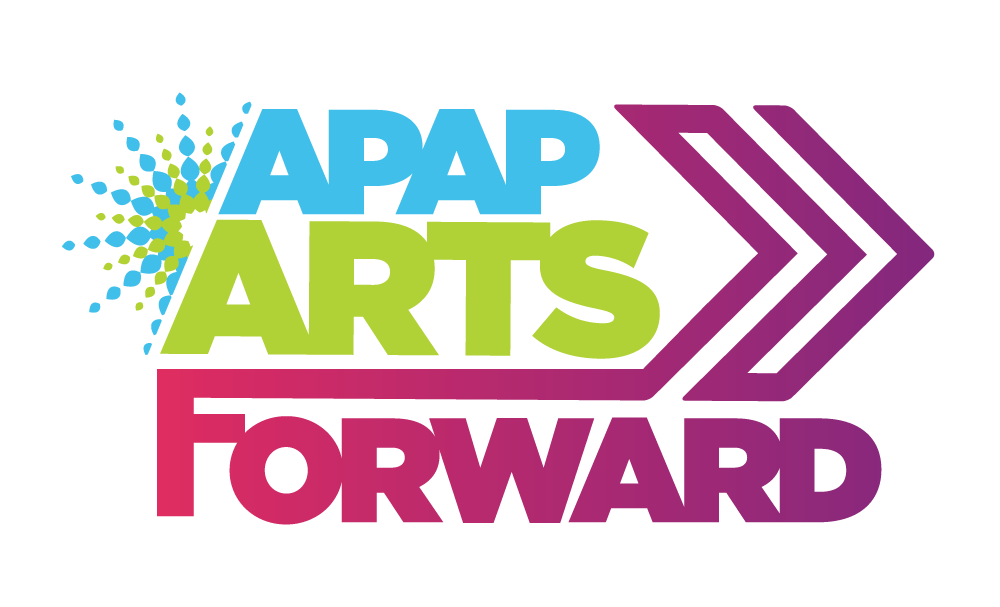 Hip Hop DNA is a live show that explores the evolution and interconnectedness of 100 years of American music and dance, while paying homage to the roots and influence of African, Latin, Eastern, and European traditions. With a 10-piece live band, and a large cast of dancers and guest vocalists, songs are presented in the form of medleys, mashups, and reinterpretations that focus on popular hip hop/rap songs from the 1980s to present day, and the blues, jazz, soul, funk, disco, and traditional songs that were sampled to create those hits. The show is an entertaining, emotional, and educational live experience for people of all ages, backgrounds, and tastes.
Hip Hop DNA premiered September 13, 2019 at the Marcus Center for Performing Arts in Milwaukee, WI. It was presented by Black Arts MKE at Vogel Hall.
Artists with music featured in the show include James Brown, George Clinton, Nina Simone, Harry Belafonte, Kraftwerk, Blondie, Diana Ross, A Tribe Called Quest, Kanye West, Missy Elliott, Jay-Z, Timbaland, Pharrell Williams, Dr. Dre, and more.
The show is about cross-cultural understanding and multiculturalism, which is seen and heard in the dance and music, and also in the performers themselves who represent countries including Armenia, Ethiopia, Colombia, Germany, India, Mexico, Nigeria, Panama, and Puerto Rico.

Run Time: 75 minutes
PERFORMERS: Kiran Vedula - Live Electronics/Keys/Percussion/Vocals B~Free - Vocals/Flutes Quinten Farr - Keys/Synth/Vocals Curtis Crump - Saxophone/Keys/Synth Aram Feriants - Guitar Bony Benavides - Percussion Eliana Alcocer - Drums/Percussion Marcya Daneille - Vocals Brandi Reed - Vocals Kristin Urban - Vocals Donna Re'nee - Vocals Paul Westfahl - Tabla Thomas Leonard - Vocals Karlies Kelley with Panadanza - Dance Deepa Devasena with Kathak Dance Collective - Dance Christopher Gilbert - Dance Tori Lauren - Dance Vee Adams - Dance Salsabrositas - Dance

PRODUCER KIRAN VEDULA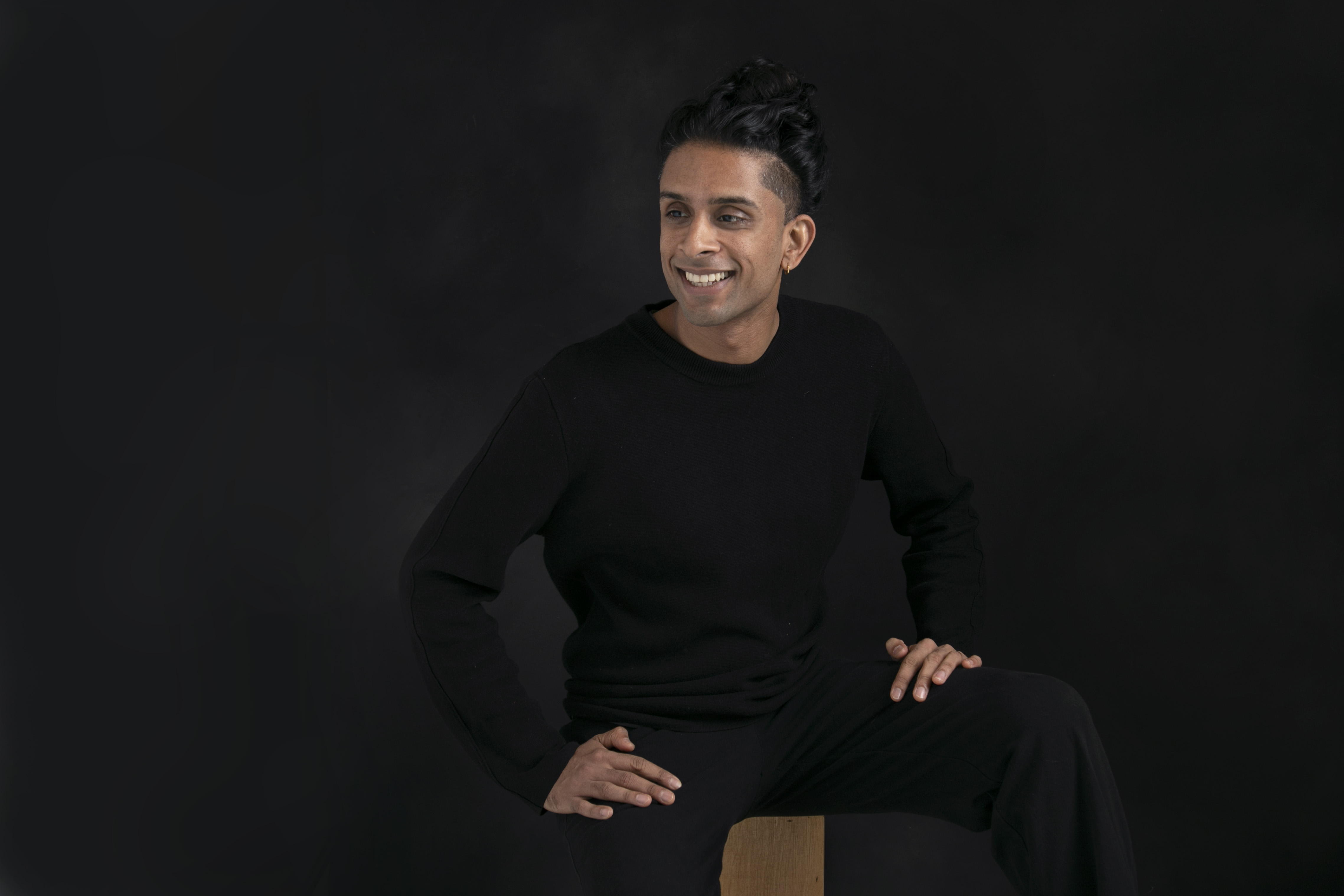 Kiran Vedula is an Indian-American musician, producer, and educator who combines hip-hop and experimental electronic music with traditional folk influences from around the world. He creates compositions, performances, and youth programs that are entertaining, vulnerable, and culturally relevant, with a focus on studying history and building community. (kiranvedula.com) As a composer and producer, his work has been featured on cultural outlets including NPR, Pitchfork, Afropunk, Vice, and Complex, as well as in commercials for Coca-Cola, Jameson, and Sally Beauty. As a performer, his work has been showcased by performing arts venues and theaters including The Kennedy Center, Pabst Theater, Marcus Performing Arts Center, and John Michael Kohler Arts Center. 7 After receiving a BA in Music Composition and an MLS in American History from UW-Milwaukee, he became Artist in Residence at COA Youth and Family Centers and created the Cue the Sun media production program. Over the past 10 years, Kiran has continued to work with preteens and teens making beats, songs, music videos, short films, and live performances at COA as well as several other youth/community serving organizations throughout the Midwest.
ABOUT FLUTES AT DAWN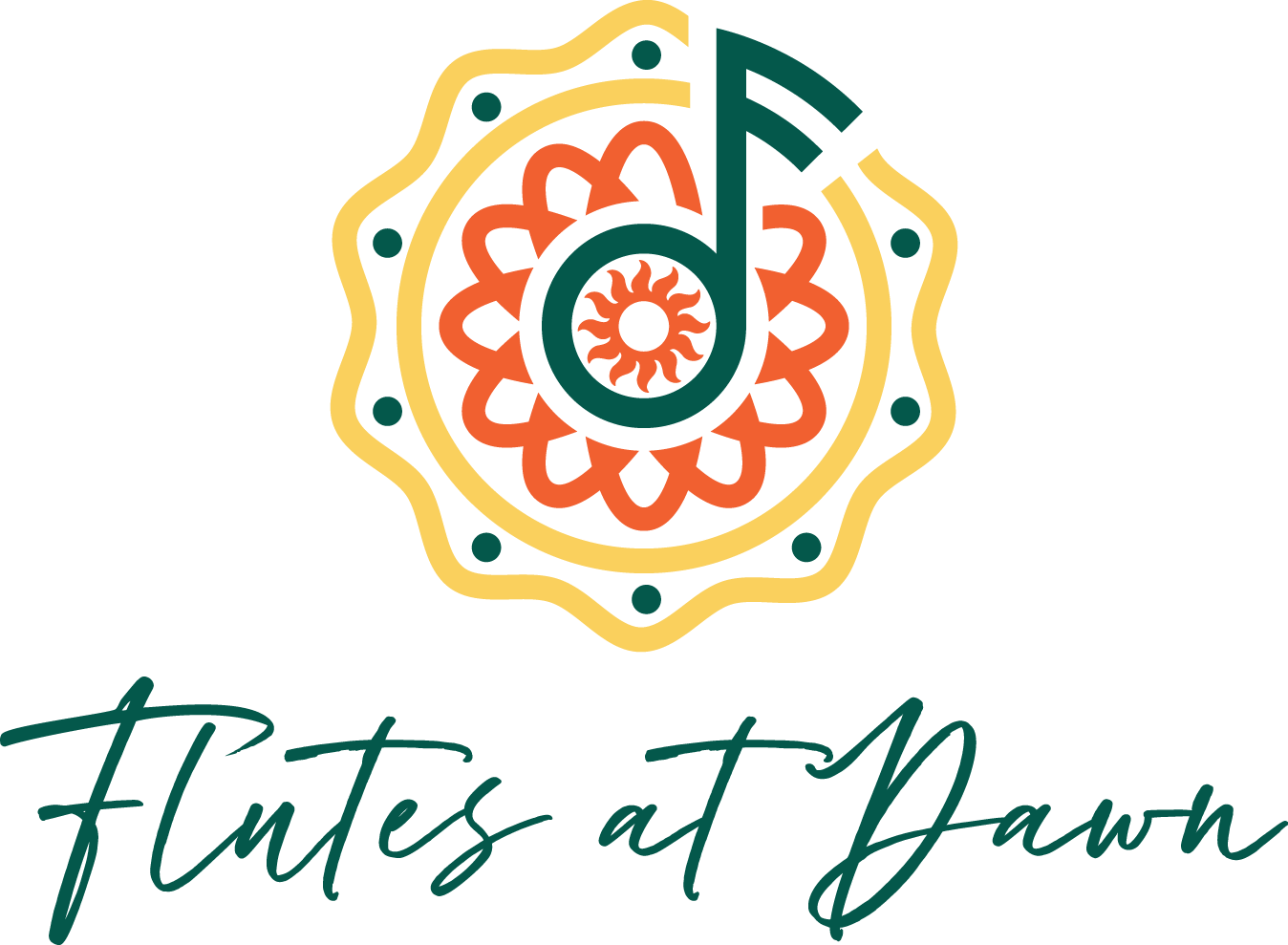 Founded in 2021, Flutes at Dawn is a nonprofit organization focused on community-based education and cross-cultural understanding through music, dance, and digital media. Our mission is to provide high-quality programs through vulnerable communication, cultural relevance, and shared positive experiences. We create safe spaces where people learn about themselves and connect with others in the process of expressing and making art/media. Through community workshops, live performances, and video content, we work to respect, understand and elevate cultures, people, and art forms that are historically undervalued and misunderstood.